PTT4U is the most popular and advanced POC network in the world.
✅ What if you could have a network of handheld and mobile radios with global coverage? Forget about expensive repeaters and licenses. Everything will work via the cellular 3G/4G network.
✅ Either you want 1-to-1 or 1-to-many radio communications, this is for you.
✅ No range restrictions. If you have cellphone coverage, you are connected! This means that each radio can be in different countries, and you are still in touch with your co-workers.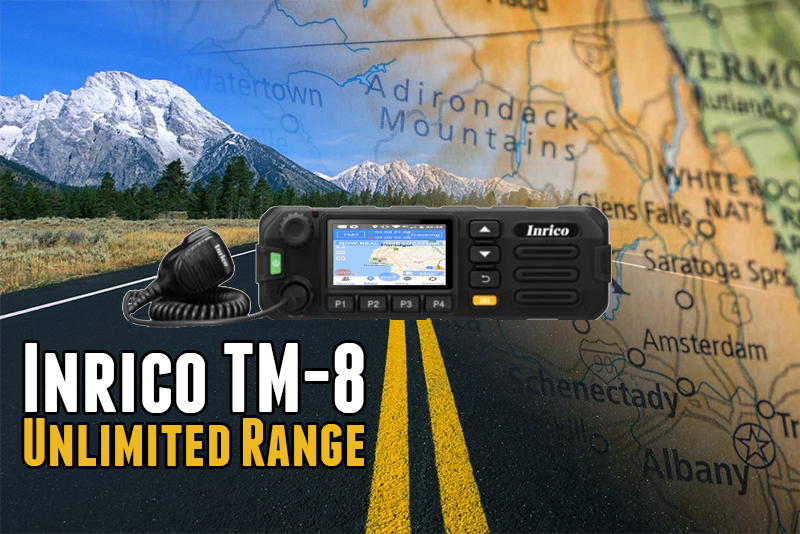 FAQ

What distance do PTT4U radios cover?
There is no limit. As far as you have GSM/3G/4G or a WiFi signal you will be in reach. This means that you are only dependent on the cellphone carrier service, or a WiFi hotspot.
Why is this better compared to traditional walkie talkies?
Traditional two way radio will always be limited by distance and interference. As we work with a digital connection that relies on cellphones carriers, you will always experience loud and clear interference-free communications. Besides, you don't need to invest in expensive radio infra-structures, like repeaters, towers, antennas or leasing sites.
Who can benefit from PTT4U?
Taxi & general transportation companies, law enforcement, private security guards, construction sites, logistics, box movers, agriculture industry, and anyone else how needs 2-way professional radio communications without range restrictions.
I need to cover a wide area and in multiple locations. Do I need a set of repeaters and antennas?
No. Our service uses the network of the GSM/3G/4G carriers. You don't need to invest on any network infra-structure, besides the mobile or hand-held radios.
Can I crosslink PTT4U to an existing radio infra-structure?
Yes, with our crosslink solution.
Does it work on any country?
As far as you have internet access (via 3G/4G or WiFi) then you can use our system, regardless the location.
Can the users talk between them, if they are in different countries?
Yes. Any user can talk to any other user, regardless the location.
Can I use my PTT4U radio as a normal telephone?
All our android based radios can make and receive phone calls and SMS/texts. The non-android based models can not be used as phones.
Can I use any SIM card?
Yes, you may use any GSM SIM Card. All our radios are SIM unlocked and compatible with any GSM/3G/4G/LTE Network.
Do you supply the PTT4U radios with a SIM card?
No. You should insert your own SIM card.
What type of radios can I use?
See our solutions below

Can I use the PTT4U radios with Straighttalk, AT&T or T-Mobile, in the US?
In the US, our radios will work fine with Straighttalk (1GB from $15), Freedompop (500MB from $7.99), AT&T (from $30) and T-Mobile. IOT AT&T SIM cards can also be used.
In Europe, Australia and Africa ,PTT4U will work without any issues.
Can I use PTT4U radios with CDMA carriers, like Verizon or Sprint in the US? 
Only if using an iPhone, iPad or a compatible regular android smartphone. All our radios require a GSM-based carrier. Our 4G/LTE radios can not be used with Verizon, because they require pre-approval of each device on their network.
Do PTT4U android radios require a SIM card for WiFi strict usage?
No. If you just want to use a WiFi signal, then a SIM card is not required.
Can I use PTT4U radios when I am off-grid, at sea for example?
You need an internet connection to use our radios. You may use a satellite hotspot like this one that will give you global coverage, even off-shore.
What happens if I don't have internet?
If you can't get 3G or WiFi then sadly it will not be able to connect to our network. However, you still might be able to use it as a normal phone if you get enough GSM 2G signal.
What comes with each radio?
Every radio package includes the radio, a charger, battery, antenna, belt clip and usb cable.
Can I use my own android smartphone with this service?
Yes. You just need to install our PTT4U application on your smartphone and purchase the service.
Can I use my own iPhone or iPad with this service?
Yes. You just need to install our PTT4U application on your iOS device and purchase the service.
What is the function of the SOS button on the radios?
The SOS button will send an alarm to all users, showing the location of the user who pressed the SOS button.
How much data do PTT4U radios require in a month?
For a regular use, 500 MB data plan will be enough. In extreme conditions, where communications take place for long periods, 1 GB data plan may be required.
Do you offer a dispatch system?
Yes, you can install our dispatch system on any Windows PC and contact any users, check their position on the map, speed, send personal messages, make private and groups calls. A Platform Management Console is also available and allows you to have complete control of your radio fleet.
Can I check the GPS location of the users?
Yes, you can check real-time location of all users and check their tracking too.
Can you define talk rights, and profiles permissions for each user?
Yes, all those details can be set. The Platform Management Console allows you to have complete control of your radio fleet.
Can PTT4U radios make private and groups calls to other users?
Yes, you can make both type of calls.
Can PTT4U radios send private messages to other users?
Yes, you can send private messages to any user.
How many groups, or channels can I have? And what is the cost for each additional channel?
There is no limit. You can have as many channels as you want. It's free to add more channels.
Can I specify which users can access each group or channel?
Yes, you define which users within your organization can access each of your channels. For example, you can have a channel for "all" and one just to be used by the management team.
How many users can I have in each group?
Our platform allows up to 2000 users per group. Some radio manufacturers may have some limitations in the maximum number of users per group.
If I have several groups, can they be used at the same time? 
Yes. Regardless the number of groups you may have, communications can take place at the same time, among the different groups.
Do I have to subscribe to any service to use PTT4U?
Besides having a data plan with your cellphone carrier, you need to subscribe our PTT4U yearly subscription.
How much do I pay for the PTT4U subscription?
Our yearly subscription price per radio can be checked here.
Why not just use a phone to talk to each other?
Our state-of-the-art network is almost instant, less than 1 second to the point of pressing the PTT on one radio to your voice coming out the other one or ones, plus you can talk up to thousands of users at the same time – ideal for communications to field workers or patrol staff.
What happens if the server is offline?
That is very unlikely. We have 21 back-up servers, strategically located, hosted by state-of-the-art IDC (Internet Data Centres). In case of service degradation, you can count on our highly qualified IT Team expertise plus a decade of experience in the PTT over Cellular (POC) industry.
Where are your servers located?
PTT4U has state-of-the-art local servers in Australia, Bangladesh, Brazil, Canada, Congo, Costa Rica, England, Germany, Hongkong, India, Indonesia, Ireland, Kazakhstan, Malaysia, Nigeria, Philippines, Russia, Singapore, South Africa, South Korea, Taiwan and USA.
How can I pay the radios?
You may pay with Paypal or any credit card.
How can I pay the subscription?
You may pay with Paypal or any credit card.
Can I pay the radios and the subscription together?
Yes, using Paypal or a credit card. We will provide you a recurring bill, where the first charge is the cost of the radio plus the first year subscription fee. You will see this detailed as "signup fee" on each product description. (the radio is included)
Do you offer other payment methods?
Not at the moment, unless you are a reseller with high volume needs.
I need a large amount of radios. Can I try before I buy?
Not at the moment. But you can buy one of our Startup Packages at a discounted price, before you invest in a large quantity of radios/subscriptions.
Can I get a free trial?
We don't offer such program at the moment. We are very confident that you will love our system anyway.
If I order today, will I be billed today? And when does the subscription start?
You will be billed in the moment you complete your order. The subscription will start counting only when you receive the radios and ask us to activate the subscription. Like this, in case you fail the next recurring payment, you still have some time to re-active the subscription, without loosing PTT service.
Can I get a monthly subscription?
No. At the moment, we only offer yearly subscriptions.
Can I buy a radio without PTT4U service?
Yes, upon checkout, use the coupon code "NOSERVICE".
Do you offer API access so I can use my own software to check user locations?
Yes, you can have access to an API to use your own geolocation solutions.
Do you offer full-duplex communications?
All our android radios allow regular phone calls, in full duplex. When using radio-like communication with the PTT4U, all communications will be simplex.
Do your radios have dual SIM?
Most of our radios offer dual SIM slot. Check the specs of each radio.
Can I use a 4G-only SIM on a 3G-only Android Radio?
Yes, on the radio dial *#*#3646633#*#* (this will enter the engineer menu), select Preferred Network Option and in the drop down list, select 4G LTE/WCDMA/GSM. Save and reboot the radio.
Do you encrypt the communications?
Yes, all communications are encrypted with SHA1 and DES algorithms and only the network admin of your organization has access to the historical data via the Platform Management Console
All voice communications from iOS and Android based radios, the Dispatch software and our servers are encrypted with RSA and AES.
Besides, as explained, our radios work via the cellular network, which is nearly impossible to decrypt.
I have a large organization. Can I manage the platform myself?
Yes, you can manage all users, groups, talk rights, etc, accordingly to your own needs via the Platform Management Console
Is this for me?
Almost for sure. Any of the following industries can use our solution:
Transportation
Courier, Taxi, Limo Service, Tow truck, Railway, Airport, Seaport, Light rail, MRT, Logistics
Construction
Constructions Site, Cement delivery, Electrical, Excavating, Plumbing, Roofing
Security Services
Patrol Guard Service, Hotel, Condo, Offices, Factory, Sports events, Education, Fire Service
Hospitality
Restaurant, Hotel, Resort, Shopping mall, Supermarket
Government
Police, Sheriff's Departments, Public Works, Water Departments
Private users
Many private customers use our service to stay in touch with family and friends
This is really exciting! Is this for real?
Yes, it is. And we have to agree: this is amazing! Get your start-up package today with a discount!