You need a PC running Windows to install PTT4U on the Inrico T192.
First of all, download the latest version from PTT4U and get the necessary installation software: TotalControl
Once installed, you need to connect the T192 using a normal USB cable. On this radio, the USB interface is hidden inside. On top of the SIM card, you will find 5 small holes. Use the adapter shown in the picture below (we always ship this small electronic adapter) to connect to the USB cable to the computer.
Once it is detected, the procedure is the same as in the video below. In the software, make sure the Connection Mode is set to "Comp Mode" – all other modes will fail.
In case you need to change the APN Settings:
First, you need the CP210x USB to UART Bridge VCP Drivers and the PC Settings software to run.
Make sure the T192 special cable is connected (the one that connects via the speaker/mic plugs, not the same you used with TotalControl), turn on the radio and run PCSettingsEN.exe. You will get a screen like this: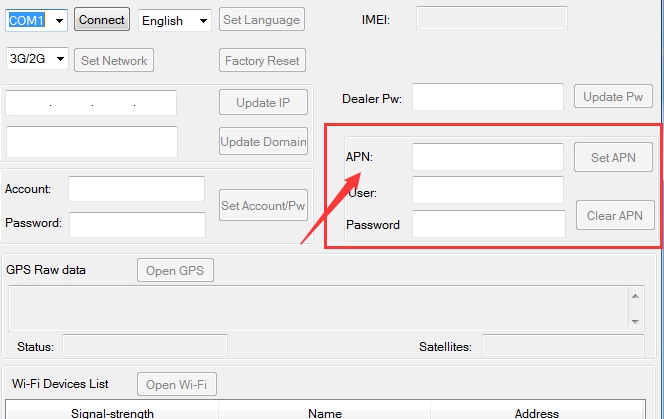 Make all the necessary changes (use the virtual COM port created by your computer, that can be seen in Device Manager) and you are done!