Description
PTT4U is a state-of-the-art network radio service.
Check all available prices, plans and subscriptions
Relying on the GSM signal, our radios will be able to talk to each other without any range restriction. Each radio works with a SIM card (not included) and uses GSM/3G/4G and some models even work with WiFi signal. This means you don't need to spend a fortune on expensive radio infra-structures, repeaters, antennas or leasing sites. All the network infra-structure is provided by the GSM carrier.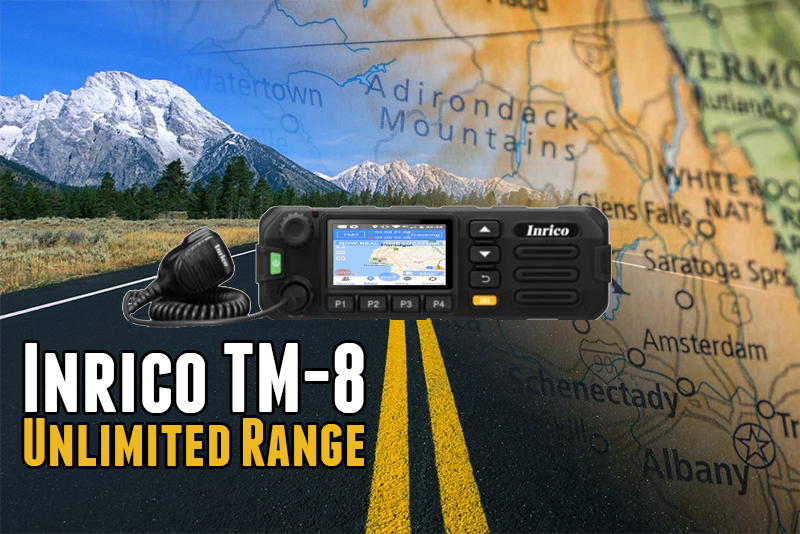 Read our FAQ section for detailed information.
Private and group calls are available. Your team members can be in different countries and still within reach. Each user can check each other's location (based on their profile), send messages and SOS alerts.
A complete desktop Dispatch Center is also available.
All you need to do, is to purchase our network radios, depending on your needs, insert your preferred carrier SIM card on the radios (a monthly data plan of 500MB will be enough) and subscribe the yearly PTT4U service. You will need one yearly subscription for each radio. And that's it! No more headaches.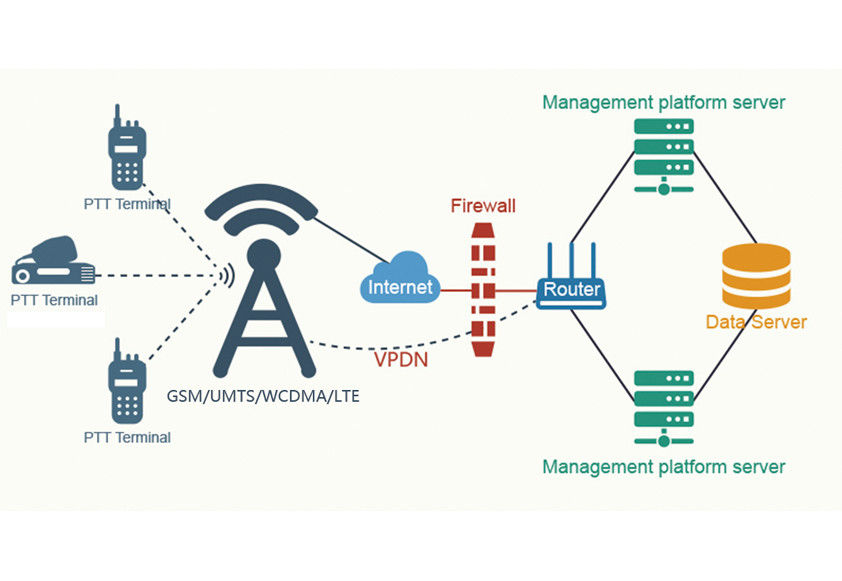 You can buy a radio without PTT4U service
Upon checkout, use the coupon code "NOSERVICE"
The
Talkpod N55
is a mid-to-high end public network handheld radio.
Adopted advanced material, with high quality process, highlighted beauty and detail.
Featured a larger pixel aperture color display with a flexible menu-driven interface and non-polar channel selector knob. Users can know the channel information and operate more conveniently.
The Talkpod N55 meets the communication needs of customers in the Express, transportation, Warehouse, Events, and Security, advance work efficiency and reduce cost to the operating department.
One Button Operation, Efficient and Fast.
Side buttons and P1 and P2 buttons in the front are programmable and defined with various preset features by the programming software.
With these buttons you can one touch to select members, friends, group.
Convenient and efficient usability bring our users better experience.
Large LCD Display, User-friendly
Features a larger pixel aperture color display with a flexible menu-driven interface.
Icons and large easy-to-use navigation buttons ease message reading and menu navigation.
simplify operations for users' daily work and bring them convenience.
Background Operation,Remote Dispatch
After programming platform account into the radio by programming software,
you can set up the group, GPS tracking, remote recording or other dispatching.
in the website or PC dispatcher
Convenient and rapid unified management of members.